Home > About HKQAA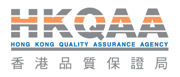 Established in 1989 by the Hong Kong Government, Hong Kong Quality Assurance Agency (HKQAA) is one of the leading conformity assessment bodies in the region. HKQAA is committed to introducing world-class management systems and to developing innovative initiatives to address market trends and assist organisations to enhance their management performance and promote societal development.
As a non-profit-distributing organisation, HKQAA has long been concerned about social development. Since 2013, HKQAA has developed a series of Hong Kong Registration services to address industry and community needs.
The HKQAA Hong Kong Registration recognises organisational and individual contributions to promoting integrity, environmental protection and social responsibility based on the traceable evidence of their commitments and efforts. The initiative enables them to showcase their professional competence, and helps boost their performance and reputations. Our aim is to encourage good practices among local organisations and professionals, thus bringing greater benefits to our business community and society.